Louis Vitalis is a well known budō teacher in the Netherlands and one of the language teachers of JACCU. In his language classes for JACCU, he focuses on basic Conversational Japanese. 
Louis was born on August 9th, 1959. He started kendō in Amsterdam in April 1976, at the age of 16. In 1977, he celebrated his 18th birthday in Japan, at the Kendō & Iaidō seminar for foreigners in Kitamoto City. There he obtained his 1st dan kendō and 1st dan iaidō. Currently, Louis is one of the two Europeans to be 7th dan in all three disciplines within the International Kendō Federation. He is Kendō Kyoshi 7th Dan, Iaidō Kyoshi 7th Dan and Jōdō Kyoshi 7th Dan. He is actively teaching kendō in Museidō Amsterdam, and jōdō in various countries in Europe.
Between 1979 and 1985, he studied Japanology at Leiden University. In between his studies, in 1981, he lived for a year in Kanazawa City, studying kendō practice and theory at Kanazawa University, under the guidance of Edo sensei. During this year Louis taught English to several Japanese students. After returning from Japan in 1982, Louis taught Japanese conversation at Leiden University to first, second and third year students. In 1986 Louis left the University and started working. In 1988 Louis joined Nippon Express, where he worked in various functions for 30 years, and 4 of it was as an expat in Japan.
Practising Japanese martial arts and working for a major Japanese corporation for so many years in addition to the study of Japanology at Leiden University, ensure Louis' lessons are full of real life experiences and will make the students comfortable with the Japanese culture at the same time.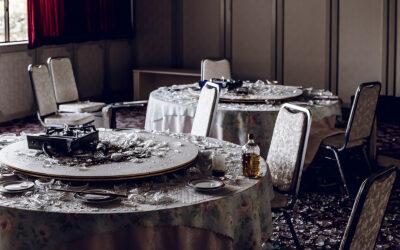 Maan Limburg a is a Dutch photographer from Utrecht, the Netherlands. Her work stems from her wonder about the world and the lack of understanding it. One of her objectives is to create a world that shows how beautiful everything can be, and to make you reconsider...
read more