JACCU is looking for a Fundraiser
JACCU, the Stichting Japanese Art & Culture Centre of Utrecht is a non-profit cultural organisation based in the city of Utrecht. We offer a centre for gathering, practice, research and continuous learning. We welcome both Japanese and non-Japanese alike to indulge their interests in the art and culture related to Japan.
Our mission is to unite and support the organisations, initiatives, artists and practitioners who are representing and nourishing Japanese art and culture in the Netherlands and around. We partner up with local organisations and individuals in the field. Together we co-organise and facilitate language courses, training in various martial arts, traditional arts & craft workshops and many other socially-engaged activities. We aim to provide a rich and high-quality cultural offering under one roof to enrich the cultural climate of Utrecht and the Netherlands.
Fundraiser (4-6 hrs per week)
JACCU is looking for an experienced fundraiser to assist us in accomplishing our mission.
As a fundraiser, you are experienced in the cultural sector. You are an enthusiastic, driven and creative person who knows how to generate income from public and private funds. In cultural sector, you are a spider in the web conducting research into potential funds, collecting information from your network and colleagues. You know how to translate ambitious ideas into attractive and realistic project plans tailored to the target group. Writing applications, evaluations and handling the financial and substantive procedures are your second nature.
Responsibilities
Research, identify and contact prospective donors
Prepare and submit applications for relevant funds in the Netherlands, Europe and Japan
Maintain evolution reports following the successful grants
Maintain good working relationship with donors
Manage all donor communication
Use online platforms to raise donations
Plan and coordinate fundraising events
Maintain records of all campaigns and donors
Attend meetings, visit the Utrecht office when required
Requirements
Solid experience and successful cases in fundraising in the cultural sector
Native level Dutch and fluent English writing and conversation skills
Knowledge of the Dutch legislation, subsidy application procedures
Track record in raising and receiving donations in the cultural sector in the Netherlands
Interest in Japanese culture, Japanese language proficiency is a plus
Proactive collaboration with a team of directors, coordinators, marketing and financial department
Excellent communication skills, attention to detail, a talent to convince and mobilise people with a good story
What we offer
JACCU, the Stichting Japanese Art & Culture Centre of Utrecht is a new cultural initiative in Utrecht. We are offering a flexible position in this fresh initiative where you can contribute to inspiring artistic projects and enthusing cultural events. Our aim is to grow into a big culture house with a good reputation in the Netherlands, Europe and Japan.
You will work with a close-knit group of Japan enthusiasts from versatile backgrounds. Currently, JACCU team consists of volunteer professionals and everyone in our team is extremely motivated and committed to making it a success.
As a start, you will be working on a 'No Cure No Pay' basis. You can charge a success fee for the grants and subsidies or a percentage for sponsorships that are approved and granted. After securing a basic budget, you will be paid according to hourly rates.
Application
If you are interested in this position, please apply with a motivation letter and CV by sending an email to info@jaccu.nl, stating your earliest possible availability. You can ask for more information about the vacancy through the same address or by calling Taciser Sevinc on +31621675158.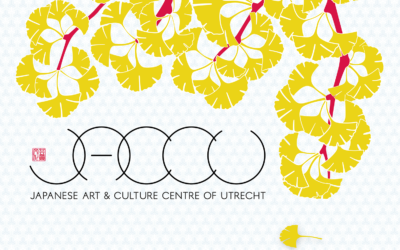 JACCU is the short name of the Stichting Japanese Art & Culture Centre of Utrecht. The main objective of the foundation is to represent and disseminate Japanese art and culture in their broadest sense.