Bildhalle Gallery in Amsterdam recently exhibited the unique cyanotype photographs of Japanese artist Mika Horie in the artist's first solo show in the Netherlands, Kiku. Her work will be available again before the year is out at Leiden's Japan Museum SeiboldHuis from September to January 2023. Our content writer Karen Batino interviewed her for JACCU followers to get to know more about Mika Horie and her work.
Who is Mika Horie
The very first inspiration of Mika Horie (b. 1984, Kyoto) to make art was through her two elder sisters, who would bring home beautiful works made in art classes at school. She became fascinated with replicating the same flowers and other forms during her own high school drawing classes.
Mika was always intrigued by the imitation of reality as an artistic practice. Hence it is no surprise that she took photography classes at Kyoto University of the Arts while studying for a degree in Information Design in 2007.
For Mika, learning the elements of photography and its layered processes changed her world. Photography was a practice of capturing the essence of reality as closely as possible. She followed her degree from Kyoto with a year of study in London, graduating with a master's degree in European Art Practice (Fine Art) from Kingston University in 2009. There she began to develop into the artist she is today.
In one of her master's projects, she wanted to bring something from her own culture into her work. She began using traditional Japanese gampi paper to print cyanotype photographs. The paper she currently uses for her prints is not just any gampi paper, but paper she makes herself, from material she harvests. In this way she has built a creative practice that is both integrated with natural processes and also sustains a cultural tradition.
See the exhibition in Galerie Bildhalle Amsterdam in 3D by Artland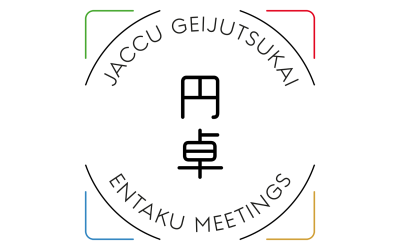 Launch: JACCU 2023 Entaku Meetings Introduction JACCU Art Platform has an exciting new project for 2023: a series of Entaku Meetings for artists, makers and creators whose work relates to Japan. Are you that curious spirit who is looking to connect with other people...
read more