What is JACCU?
JACCU stands for Japanese Arts & Culture Centre of Utrecht. It is a community for Japanese art and culture enthusiasts to share and gain knowledge and experience through a wide array of activities, courses and different initiatives in the field of Japanese art, culture and traditions.
Lately, JACCU has co-organised many events during the Manga and Japanese Culture Week at Bibliotheek Utrecht in Neude, from calligraphy workshops to demonstrations, from artists meetings to origami workshops.
JACCU's mission is to become a central hub in Utrecht where all those interested in Japanese art, culture and society are invited, endorsed, and feel part of a community. Utrecht is well organised, lively and it's conveniently located at the centre of the Netherlands, in its busiest region.
What we do
The extent of JACCU's plans and activities are ambitiously broad as the purpose is to enrich the cultural climate of Utrecht and beyond.
More in detail, JACCU directs its efforts in two directions. On one hand it aims at providing a networking hub and endorsement opportunities to individual artists, cultural organisations and specific projects with a focus on Japanese culture. The organisation is thus open to partnerships and collaborations with single artists, museums, consulates, cultural institutions, arts schools and universities, martial arts schools, applied arts organisations specialised in Japanese techniques, organisers of artists in residency programs etc.
On the other hand JACCU is an arts centre for all those who would like to learn more about a specific discipline, art form or Japanese tradition and just wish to be part of a community of amateurs of the Land of the Rising Sun. By offering an inspiring place for learning, creating and sharing, we want to give the possibility of being immersed into the Japanese spirit, feeling culturally enriched and included as part of a great community with similar interests and ultimately feeling at home.
JACCU is committed to becoming a central hub dedicated to fostering high-quality, authentic Japanese initiatives with an artistic and cultural common thread and everybody is welcome to join and enjoy practising, researching and keep on with continuous learning of all things Japanese.
Follow us on social media and sign up for our newsletter to stay up-to-date with our activities, courses and exhibitions!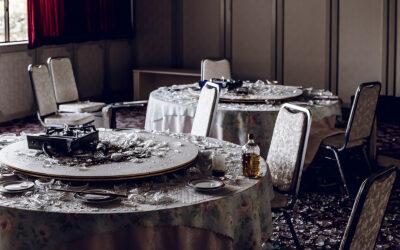 Maan Limburg a is a Dutch photographer from Utrecht, the Netherlands. Her work stems from her wonder about the world and the lack of understanding it. One of her objectives is to create a world that shows how beautiful everything can be, and to make you reconsider...
read more