Children's Day in May
Come and enjoy a Sunday afternoon full of interactive workshops for your children! In Japan, the 5th of May is Children's Day, Kodomo No Hi [子供の日]. It "celebrates the healthy growth and future success of all children".
JACCU, the Japanese Art & Culture Centre of Utrecht, which aims at bridging the cultures of Japan and the Netherlands for all, has brought this tradition directly to our beloved Utrecht.
Kodomo No Hi – Children's Day event offers an array of creative and physical activities from a different land, encouraging children to engage in them, interact among each other, learn a discipline otherwise not so accessible and ultimately have a lot of fun!
The event touches different areas of interests from martial arts like aikidō and kendō to traditional crafts such as origami, calligraphy and wood printing on handmade paper, blurring the fine line between playing and learning. Aikidō Vereniging Domstad is a well established martial arts dōjō in Utrecht Noordoost neighbourhood and it will be the venue for this exciting day.
Aikidō Vereniging Domstad
Kodomo No Hi Programme
Here below is the programme for the entire afternoon.  It is possible to attend one or all events of the day. Children between 5 and 12 year old are welcome for this event. We advise parents to bring aprons and dress children with sporty, comfortable clothes that can get dirty. Snacks, juice and Japanese tea will be served. There will be Dutch and English speaking instructors in all activities.
Aikidō Workshop
Dojo – 13:00 – 13:30, 13:30 – 14:00
Aikidō Vereniging Domstad will give two rounds of aikidō workshops and teach children how to balance their body and defend themselves without harming the other. Their own students will help children participate, which hopefully will create new friendships and inspire children to start practising aikidō to learn "the way of harmony".
Origami Workshop
Living Room – 13:00 – 13:30, 13:30 – 14:00
Origami plays a big role in Japanese cultural heritage. Japanese artists Shizuka Murase and Hiroko Matsushita will teach children the way of Japanese paper folding art in a fun and easy way. They will make helmets and carps, which are the traditional motifs of Kodomo no Hi to celebrate their well-being and strength. After learning how to fold, children will make a wearable helmet a decoration with carps. This workshop is suitable for children of any age. Children under 6 will need assistance from their parent(s).
Kendō Workshop
Dojo – 14:00 – 14:30, 14:30 – 15:00
Experienced kendō practitioners Fleur Smout and Patrick Schewe are savvy teachers of Yoshindō Kendō, who give great importance to the children learning kendō in a safe environment and enjoy it to the fullest. Fleur Smout has been representing the Netherlands in the national team of ladies. Together with Patrick Schewe they will teach them how to use a bamboo sword and build up courage and confidence by learning "the way of the sword".
Shodō Workshop
Living Room – 14:00 – 14:30, 14:30 – 15:00
Japanese calligraphy artist Lanka, with whom JACCU has been collaborating for more than a year, will teach children how to write simple Japanese characters in a traditional way called Shodō. The workshop starts with the basics; knowledge of Japanese calligraphy tools, proper use of tools, posture, and attitude. Lanka teaches basic brushstrokes that are easy for beginners, so the children do not need any prior knowledge of the Japanese language.
Black Chinese ink will be used for calligraphy. Therefore, it is suggested that children bring their own aprons.
Hanga Corner
Living Room – 13:00 – 15:00
Parallel to all the other activities, JACCU will set up a Hanga Corner where children can print moku-hanga on washi paper, just like Japanese children who start learning this technique at elementary school. Children can choose one of the woodcut plates with Japanese classic designs. Yuriko Miyoshi will teach how to print to make a nice card with water-based inks, non-toxic tapioca glue, horsehair brushes, washi and a hand printing tool called baren. The workshop will be accessible anytime during the two hours along with the other workshops. It will take approximately 5-10 minutes and children can take home the artwork as a warm memory of this day.
| | |
| --- | --- |
| Dojo | Living Room |
| 12:30-13:00 – Doors open | |
| 13:00-13:30 – Aikidō Workshop | 13:00-13:30 – Origami Workshop |
| 13:30-14:00 – Aikidō Workshop | 13:30-14:00 – Origami Workshop |
| 14:00-14:30 – Kendō Workshop | 14:00-14:30 – Shodō Workshop |
| 14:30-15:00 – Kendō Workshop | 14:30-15:00 – Shodō Workshop |
| | 13:00-15:00 – Hanga Corner |
| 15:00-15:30 – Closing | |
Pay What You Can
Do you have more than one child or will the meivakantie cause a budget squeeze? No problem! You can pay what you can.
To make this event possible, we ask you to make a donation on the basis of your financial capacity. You can choose how much you will pay and make the payment at the event. In order to finance the workshops and performances, and make it fun for children, we need €7 per child on average. But it is possible to pay less or more.
In the location, we will provide a pin-machine to pay with your debit card, a donation box for cash and QR codes to scan with your mobile devices.
So don't worry, just bring your children!
KODOMO NO HI – Children's Day
Time: 07.05.2023, Sunday, 13:00 – 15:30
Location: Aikido Vereniging Domstad – Oude Kerkstraat 32, 3572 TK, Utrecht
Age group: 5-12 year old
Language: Dutch – English
Tickets: PAY-WHAT-YOU-CAN (Free for parents)
You can pay at the location, however we kindly ask to register for the event.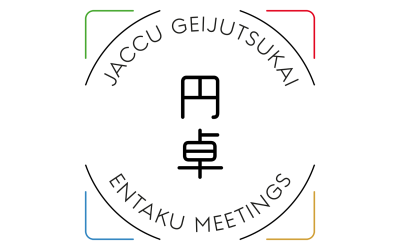 JACCU Art Platform is excited for the second Entaku Meeting in June, where we have planned an art tour at the city centre of Utrecht.