An international profile
It's been just over three months since the JACCU hit the road, but we've already crossed paths with dozens of Japanese culture enthusiasts. Every week, new people contact us, offer their support, and share their dreams and hopes with us. It also excites us that there are native Japanese, Dutch, American, Russian, Greek, Hungarian, Taiwanese and many others among them. Although we are a Japanese cultural centre established in the Netherlands, having an international profile with an inclusive character fits our vision very well. Therefore, we are starting with an event for our supporters.
Online meeting
We are grateful for all the contributions made by everyone who joins our team, either consistently or arbitrarily. That's why we decided to dedicate our first event to those who dedicate their time for JACCU and support us from all over the world. Of course, the extension of the lockdown and curfew applications upset us all. But we are glad that through the online channels we can bring together our supporters from all over the world, from Japan to Hungary, from Greece to Canada.
During this meeting, we hope to introduce our individual supporters to one another, and together look at the future of the Japanese Arts & Culture Centre of Utrecht. To round off this meeting we will host a quiz about all sorts of trivia related to Japan using Kahoot!.
We are hoping to see everyone, even just through the screen, have a pleasant evening, and maybe learn something new about our beloved Japan.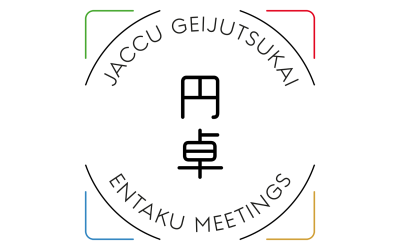 JACCU Art Platform continues with Entaku Meetings The new project of JACCU Art Platform to strengthen the support for Japanese culture in the Netherlands: a series of Entaku (round table) meetings for artists, makers and creators whose work relates to Japan. After an...
read more