Today, we took the first concrete step towards our dream ceasing to be a dream. As three Japanese enthusiasts from Utrecht, we came together with our dreams and talents, and held the first meeting of JACCU, the Japanese Art & Culture Centre of Utrecht.
Where did this idea come from?
It was Taciser's dream for three years, opening a Japanese cultural centre, hosting many artists and budōka, building a big dōjō and an art gallery for them, and giving space for different traditional Japanese arts and crafts as well.
Jim also dreamed of a cultural centre where he could teach the Japanese language lessons, share Japanese culture, and most importantly have a space where he can play and teach taiko drums.
And in another corner of the same city, Cindy had similar dreams, playing taiko with Jim sometimes, craving for good Japanese food, and watching live concerts of Japanese musicians online every day with an idea of inviting all of them to the Netherlands after the pandemic.
Why now?
Each one of us was having these dreams for several years already. But actually, it was thanks to the pandemic that the three of us came together. Taciser, an artist and stage designer, whose production in the field of theatre and performing arts was completely, and for a long time interrupted, prompting her to find a good purpose to which she could channel her energy. At a time like this, when the arts and the artists have come to a grinding halt, what better idea than to take a step towards a new initiative to support arts and artists? With this motivation, Taciser started to spread the news all around her network, and it didn't take long for her to find Cindy and Jim. And here is the very first meeting.
Now this super-positive trio has embarked on establishing the Japanese Art & Culture Centre of Utrecht. This will be a long journey, full of difficulties. But we will not give up easily, our fighting spirit is high with one of the most beautiful values ​​of Japanese culture in mind, perseverance.
Isshōkenmei ni ganbarimashō!
一生懸命に頑張りましょう!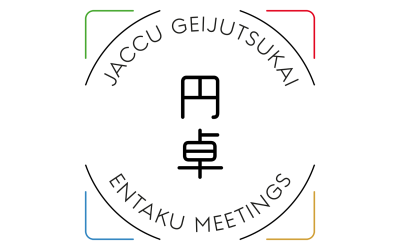 JACCU Art Platform continues with Entaku Meetings The new project of JACCU Art Platform to strengthen the support for Japanese culture in the Netherlands: a series of Entaku (round table) meetings for artists, makers and creators whose work relates to Japan. After an...
read more