Our team is growing!
Our team is growing in the new year with new members!
Only a month has passed and our team members have already doubled. Three more people who share this dream with us, have devoted their talents and time to make JACCU a success.
In the past month, we shared many ideas and made some important decisions. With these decisions, we took steps to reach more and more people. As a result, we discovered more Japanese enthusiasts who think like us, and we will continue to extend our reach to connect with more people who share the same excitement about Japan as us. We know that we are not alone,and with this is mind, we have started working with more confidence and diligence.
Powerful members
The number of artists in our new team has increased to four. Cindy and Jim are our two musicians; now with Hiroko joining Taciser, we also have two visual artists. It wouldn't be wrong to say that the founders of this art & culture centre are artists themselves. However, our team is not just composed of artists anymore. With the addition of Nadia and David, we are strengthening our corporate approach.
Our first job in the new year is to build our online visibility with Nadia's help. In addition to a fine quality website, we will open our social media channels as soon as possible, so that more Japanese enthusiasts receive regular updates  about our activities. Under David's leadership, we are discussing our mission, vision, and strategy of progress in order to become a large and fully-fledged cultural centre.
We have a lot of work to do, and with our positive energy, we will surely make it a success. We look to the future with hope, without letting the pandemic overwhelm us. 
Stay tuned!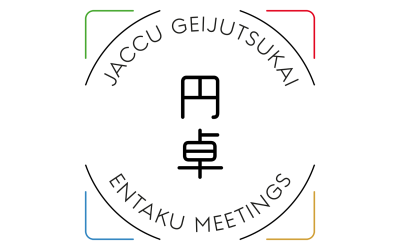 JACCU Art Platform continues with Entaku Meetings The new project of JACCU Art Platform to strengthen the support for Japanese culture in the Netherlands: a series of Entaku (round table) meetings for artists, makers and creators whose work relates to Japan. After an...
read more