Submissions are now closed.
受付は終了いたしました。
Are you Japanese and living in the Netherlands?
- Scroll down for Japanese -
The Leiden University and JACCU Research Project is conducted by three students majoring in Japan Studies and International Studies, in collaboration with JACCU, the Japanese Art & Culture Centre of Utrecht. Would you like to share your experiences in an interview?
Invitation
We are looking for your cooperation to build the community of JACCU. We would like to interview Japanese people living in the Netherlands to gain a better insight into the community. In this research, we're hoping to learn more about your experience living in the Netherlands and its culture.
What do you enjoy?
What do you miss?
How is your life experience compared to Japan?
Please let us know in a short interview!
What:
An interview about your experiences living in the Netherlands and / or Japan
Where:
An online meeting through Zoom Meetings
Duration:
30 – 40 minutes
When:
We'll contact you to make an appointment before the 12th of May.
We appreciate your interest!
Interested in participating in this research project and sharing your experiences? Please use the button to sign up and fill in the contact form. We'll contact you as soon as possible to make an appointment.
Please note: we are no longer accepting contact forms of this research project. Thank you very much for your interest and participation!
オランダに住んでいる日本人ですか
Leiden University & JACCU Project
は、日本研究と国際研究を専攻している3人の学生がJACCU(日本芸術文化センターユトレヒト)と共同で行う研究です。あなたの経験をインタビューで語ってみませんか。
ご招待
JACCUは現在これから将来私共で何が出来るかを考えています。是非、皆様のご協力をお願い出来れば幸いです。コミュニティをより深く理解するために、私たちはオランダに住む日本人にインタビューを行いたいと考えています。この研究では、皆さんのオランダでの生活経験やその文化について詳しく知りたいと願っております。
今、何が楽しいですか?
何が恋しいですか?
日本と比べてオランダの生活はどうですか?
是非、短いインタビューを通じて5月12日までに教えてください。
内容 :
オランダや日本での生活経験に関するインタビュー(1回)
場所 :
Zoom Meetingsを使ったオンラインミーティング
所要時間 :
30-40分
日程 :
日時・時間を決めるためにこちらから連絡します
ご関心をお寄せ頂ければありがたく思います
あなたのオランダでの経験を今回の研究を通して是非共有してみませんか?ご興味のある方は、下記のお問い合わせフォームに必要事項をご記入の上、お申し込みください。折り返しこちらから詳しい日程についてご連絡いたします。
注:こちらの研究プロジェクトに関するお問い合わせフォームの受付は終了いたしました。皆様からの多数のお問い合わせ、お申し込み誠にありがとうございます。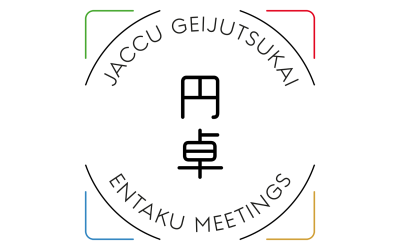 JACCU Art Platform continues with Entaku Meetings The new project of JACCU Art Platform to strengthen the support for Japanese culture in the Netherlands: a series of Entaku (round table) meetings for artists, makers and creators whose work relates to Japan. After an...
read more