Yoshi Noda is part of the JACCU team as a PR Consultant and a language teacher. He is very passionate about developing networks through JACCU to connect people. Teaching people with different work experiences and backgrounds has always been interesting for him. He believes that learning a new language will always open up new worlds.
Yoshi was born and raised in Japan. He has been living in the Netherlands for nine years now. Yoshi has his own business as a PR consultant based in Utrecht.
Back in Tokyo, he was the owner of a language school for 8 years. He also has experience in several other industries including tourism, media production, and business consultation. His language school was specialised in teaching Japanese language from beginner to business levels for European and Asian expats living in the Greater Tokyo Area. He taught Japanese as the headteacher in addition to training other Japanese teachers.
Yoshi Noda is one of our language teachers.
Japanese Art & Culture Centre of Utrecht provides a wide range of language courses for Dutch and English speakers to learn Japanese at different levels, as well as for Japanese speakers to Dutch or English. Request a free intake interview!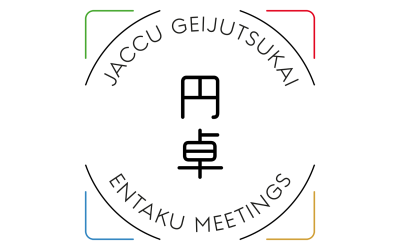 JACCU Art Platform is excited for the second Entaku Meeting in June, where we have planned an art tour at the city centre of Utrecht.